Our new location is now open for business. The new address is:
1135 N. McQueen Rd. Suite 143
Gilbert, AZ 85233
Click/Tap for directions.
Portable. Efficient.
MotorScrubber JET 3 battery-powered, portable scrubber with on-board chemical injection gives you an incredible deep clean up to 3m / 10ft high. Spray on-demand with precisely the amount of chemical you need, when and where you need it. This cordless power scrubber boasts all the features of the MS2000 with added spray function completely removes the need for a separate bucket with chemical.
The low water, easy dose system with super concentrate chemicals means you never overuse or waste solution giving up to 40m2 / 130ft2 of cleaning performance. Cleaning solution is delivered through the high pressure pump directly to the scrubbing head, breaking down dirt and grime.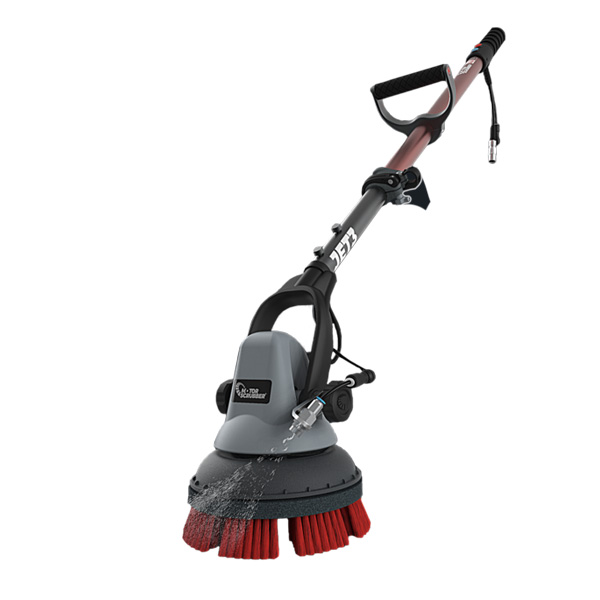 Please give us a call for pricing and questions about specialty products!
1135 N. McQueen Rd. Suite 143
Gilbert, AZ 85233